Dr. Sharon Taylor reading on February 4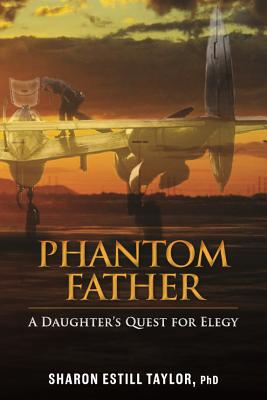 It may be comfortable for Americans to turn their backs on our war dead, but it is also shameful. Taylor forcefully confronts this avoidance. She deserves to be heard.
- Larry Dossey, MD. Author, ONE MIND: How Our Individual Mind Is Part of a Greater Consciousness and Why It Matters
Sharon Estill Taylor, PhD, an educator, speaker, and writer, and war orphaned daughter. She has taken a hiatus from being a Social Work and Psychology professor, Women's Studies Chair, and First Year Experience Director, to write books. She considers herself a late bloomer who aspired to being a foreign correspondent and live a life of endless adventure and travel. Some of that has actually happened with more of both predicted.
Her memoir, Phantom Son: A Mother's Story of Surrender was published in September 2015 (Two Sylvias Press). The sequel, Phantom Father: A Daughter's Quest for Elegy was released in November 2016. Her father-quest story was made into a documentary film by Spiegel TV, "A Love in the Time of War: the Last Flight of Lt. Estill," It follows her search for and recovery of her father's WWII lost crash site in Germany.
Event date:
Saturday, February 4, 2017 - 6:00pm

Email or call for price
ISBN: 9781943290222
Availability: Special Order
Published: Cedar Forge Press - November 11th, 2016
---